NOTICE:
Please remember:
1. Dont over do swearing. You will recieve a "half" warning if you do.
2.  Griffin and Vixie have been banned for two weeks. They may start roleplaying on April 17th. Please ignore any comments they make. If you don't, you too will be given a warning. The players characters may keep roleplaying though.
 RULES ON WARNINGS:
First Warning: Its just a warning.
Second Warning: You get banned for two weeks.
Third Warning: Your character gets deleted.

 _________________________________________________________________
 Gamekeeper's hut-
The whomping willow-
The clock Tower-
Court Yard
This is where Juliet and Spencer will join hands for marriage.
SO COME YO! Anyone is welcome. :3
Covered Bridge
The Covered Bridge begins at one end of the Clock Tower Courtyard, at the base of the Clock Tower. At the end of the covered bridge there is a small stone gazebo with benches. Outside of it is the Stone Circle. Given it's unstable look it is possibly held up by magic.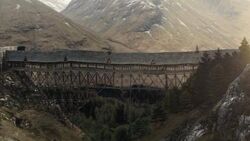 Stone Gazebo
Forbidden Forest
This is the Forbidden Forest.It is very dangurous and it is rarly open.You should have a good reson to go into it.